PGP Glass
Towards a greener future
With the growth and expansion, we have provided more facilities to increase our quality standards to provide good quality products to our consumers locally and internationally. Increase in capacity for glass gives way to reduce the plastic bottle consumption which is harmful to the environment and the consumer.
Glass manufacturing is a 24-hour, 365-day operation with energy constituting 40% of the cost. The furnace is filled by furnace oil and LPG, while the other equipment was powered by electricity with an approximate daily consumption of 100,000 kWh. The company was looking to reduce its costs and increase its green footprint, by adopting an alternative source of energy which would be reliable, cost-effective and environmentally friendly. Along with the Ministry of Power and Renewable energy, the government had launched 'Soorya Bala Sangramaya' (Battle for solar energy) with plans to generate 3,000 MW in the next ten years through solar power. The 3MW power plant was installed in two phases. Today the rooftop plant contributes almost 20% of the total electricity consumption at the PGP Glass Plant at Horana and saves 2352 tons in carbon dioxide emissions. This is a small attempt by PGP Glass Ceylon to help the Earth preserve its energy resource and reduce global warming.
Finally, we are into collecting the packing material that is being used to pack the bottles from our local customers. This is saving for them and the company and reduces wastage and unnecessary expenses on the packaging.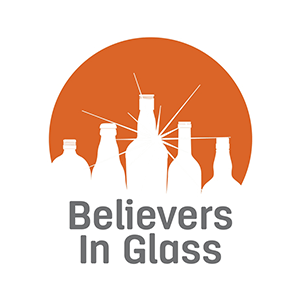 Believers in Glass social movement launched in Sri Lanka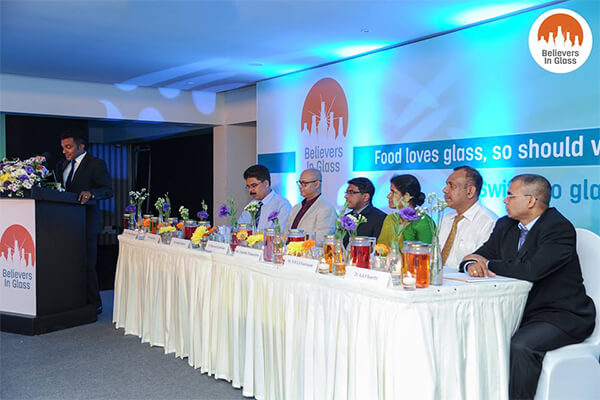 A social movement urging people to shift to glass "Believers in Glass" was launched ceremoniously in Colombo. The intention of all these initiatives is to create awareness about why glass is good and make people use glass in their day to day lives, simply because glass is the best choice for a sustainable lifestyle. The movement launched the website www.believersinglass.com – A website to educate people about glass, which includes interesting news about the history of glass, its evolution, varieties and breath taking art applications of glass.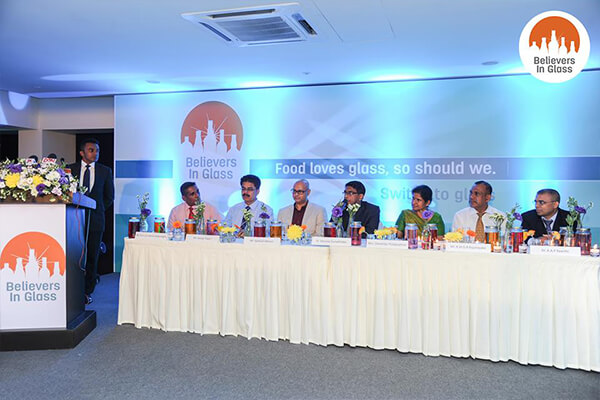 A conversation has been started on social media with a Facebook page www.facebook.com/believersinglass and YouTube channel that features Mr. Glass and animated videos that say "Food loves glass. So should we". This Facebook page has guaranteed positive impact attracting over 20,000 followers in a very short period of time. This ultimately proves that "glass is the best" and that the glass trend is viral.
Don't Drive and Drink Toxic Water
Say 'no' to the toxic in your vehicle and switch to glass! The 'Believers in glass'-movement tied up with PGP Glass Ceylon PLC to give away free glass bottles for water storage. The main objective of 'Don't drive and drink toxic water' campaign is to invite people not to carry water or store water in plastic for long as plastic in the bottles leach chemicals into the water thus poisoning it;